Sprue, 2003
internationally exhibited short film. Film-maker Andrew James. Photo © Linh Tang
Dunkel on cover of Animated magazine, 2006
Some Unforeseen Eventualities, 2004
Un Citron Andalou, 1994
Performed at Waterlow Park, Highgate, London. Photo © Nicky Brealey
Hortulum tenebrum, 2001
Commissioned by Stromereien, Zurich. Photo © Christian Glaus
Corps, 1998
The Place Theatre, London
The Garden of Wrong, 2005
The Garden of Wrong, 2005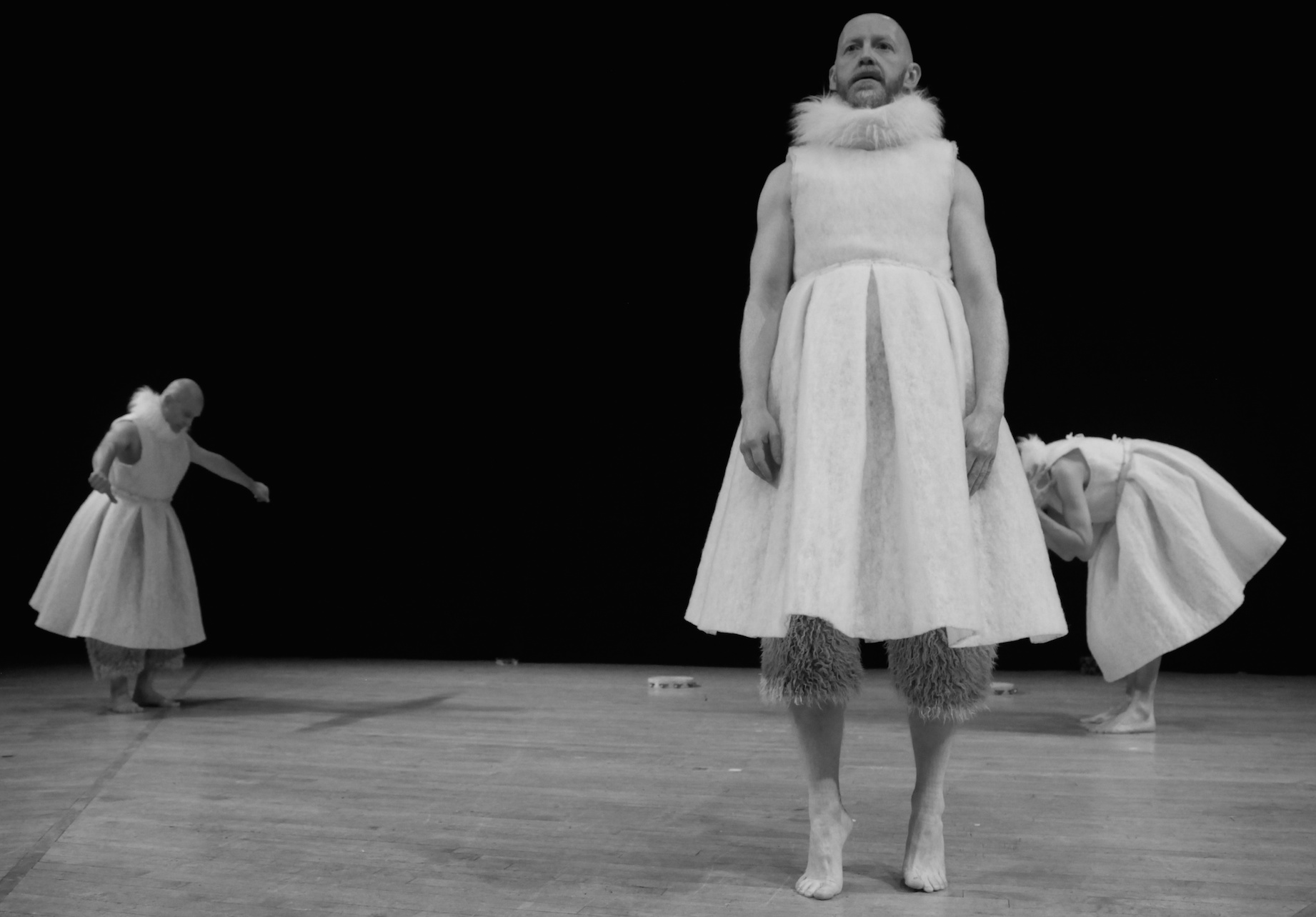 The Garden of Wrong, 2005
The Garden of Wrong, 2005
They also serve who only stand and wait, 1991
The Garden of Wrong, 2005
The Garden of Wrong, 2005
Listen to an introduction to The Five Andrews:
What is a Five Andrew?
A Five Andrew is someone who has been devising live art performances, typically with the other three Five Andrews, since 1990.
A Five Andrew aims to make succulent and pithy work that, on the outside, appears lemonly. As in a dream, A Five Andrew possesses its own unfathomable purpose.
Latest performances
AB-L
A performative intervention in the form of a fashion show celebrating 25 years of costume design by Andrew Barker for The Five Andrews (private event)
Happening
On a planet light years distant, signals from the televising of The Supremes' first arrival in London are spied through a gap in the neighbours' curtains and interpreted by a team of alien cultural experts. Subsequently, after a very long journey, emissaries arrive by taxi on planet Earth to confirm their findings. (prIvate event) Blog and video.
For more see Chronology of works
News from the lemonly realm.
Clog